We know you've seen it. Whether through a targeted ad on Instagram or featured on Etsy, enamel pins have taken the art world by storm the past few years. If you follow any of your favorite independent creators, it's very likely they've embraced pins as part of their merchandising repertoire alongside prints by now. There's a good reason! Custom pins are easy to design, inexpensive to produce, and can be sold for consistent profit while boosting your art's presence in the world. Looking to have some of your own made? Here's what you need to know to get started:
Image Quality
Most pin makers will have a graphic artist (or full team of them) on staff to help guide and format designs so they fit within manufacturing specifications. When it comes to your art, you're going to want the clearest, best files possible to work from. That means providing vector artwork of your design! Giving your pin maker a high quality, editable digital copy of what you're looking for greatly reduces the risk of details being lost in translation between mediums.
Pins are molded out of metal before being filled with enamel color, so having a solid base is key. Make sure to ask your pin maker if there are any fine details that won't translate well to pin form; they'll work with you to revise and simplify without compromising the integrity of your design. If you're unfamiliar with the process of vectorizing your art or don't have access to illustration software, there are plenty of free services to be found on the web.
From conception to design to production, take a look at this pin designed by Fortuitus Art, one of our featured artists we created pins for: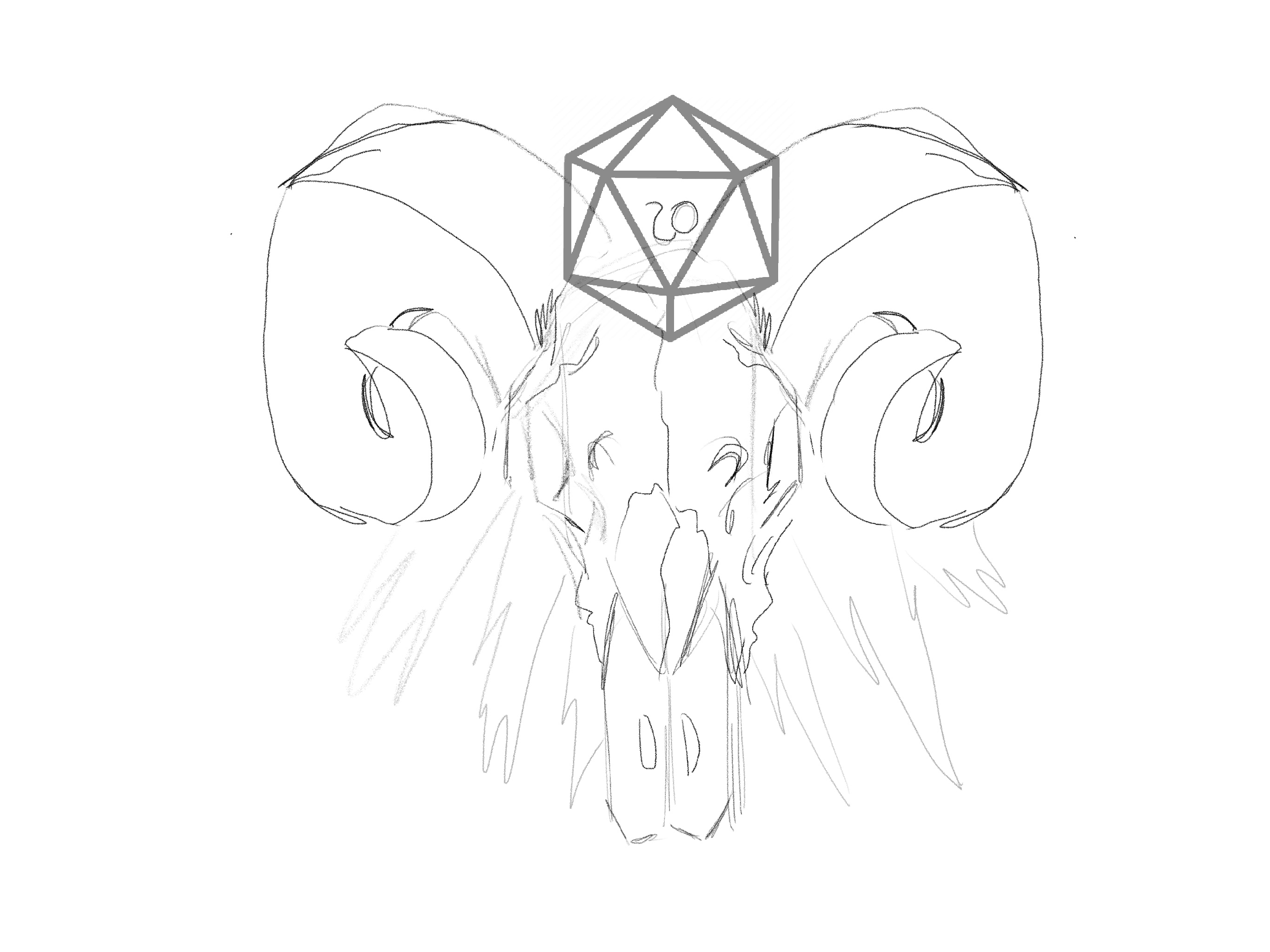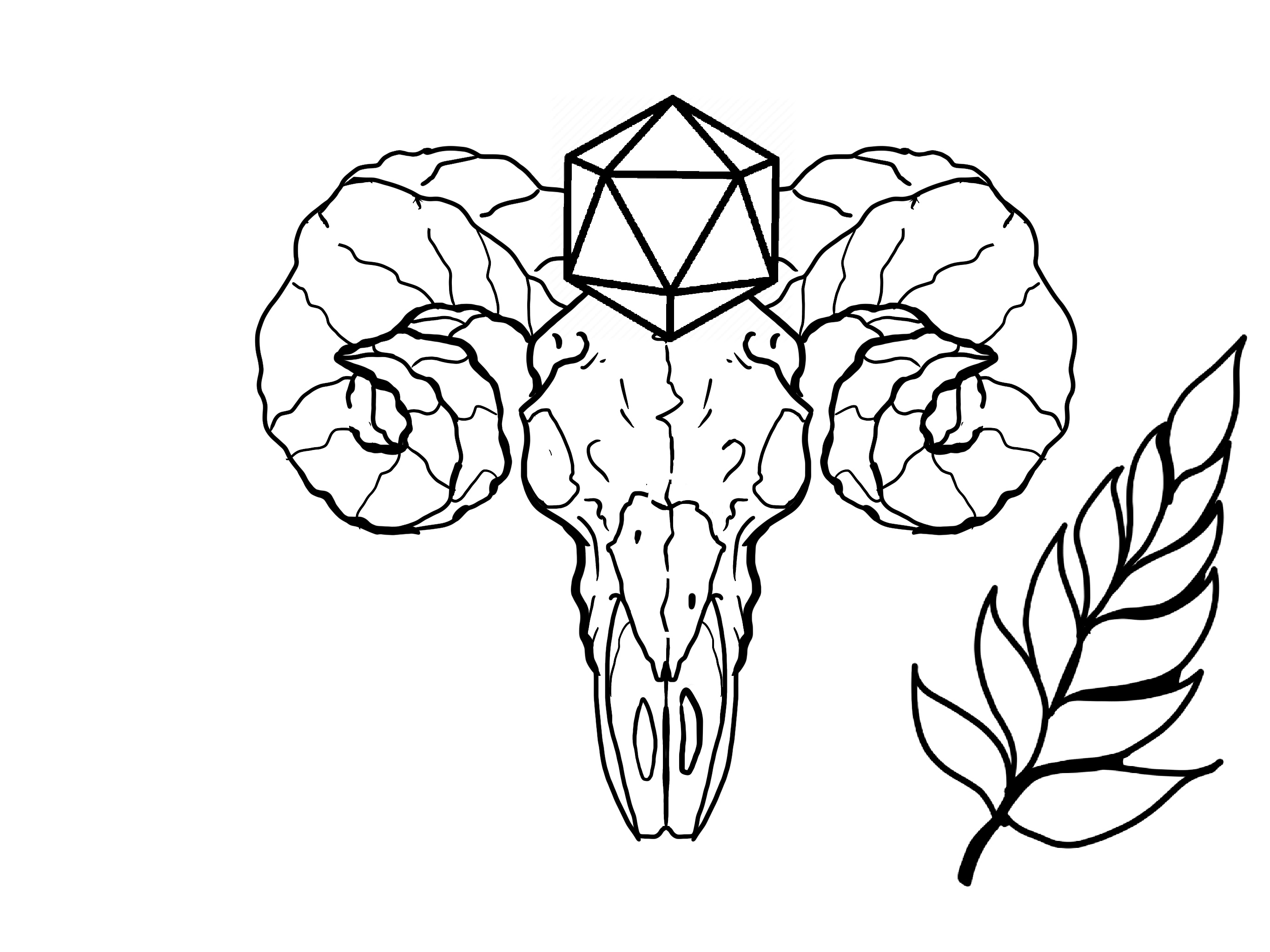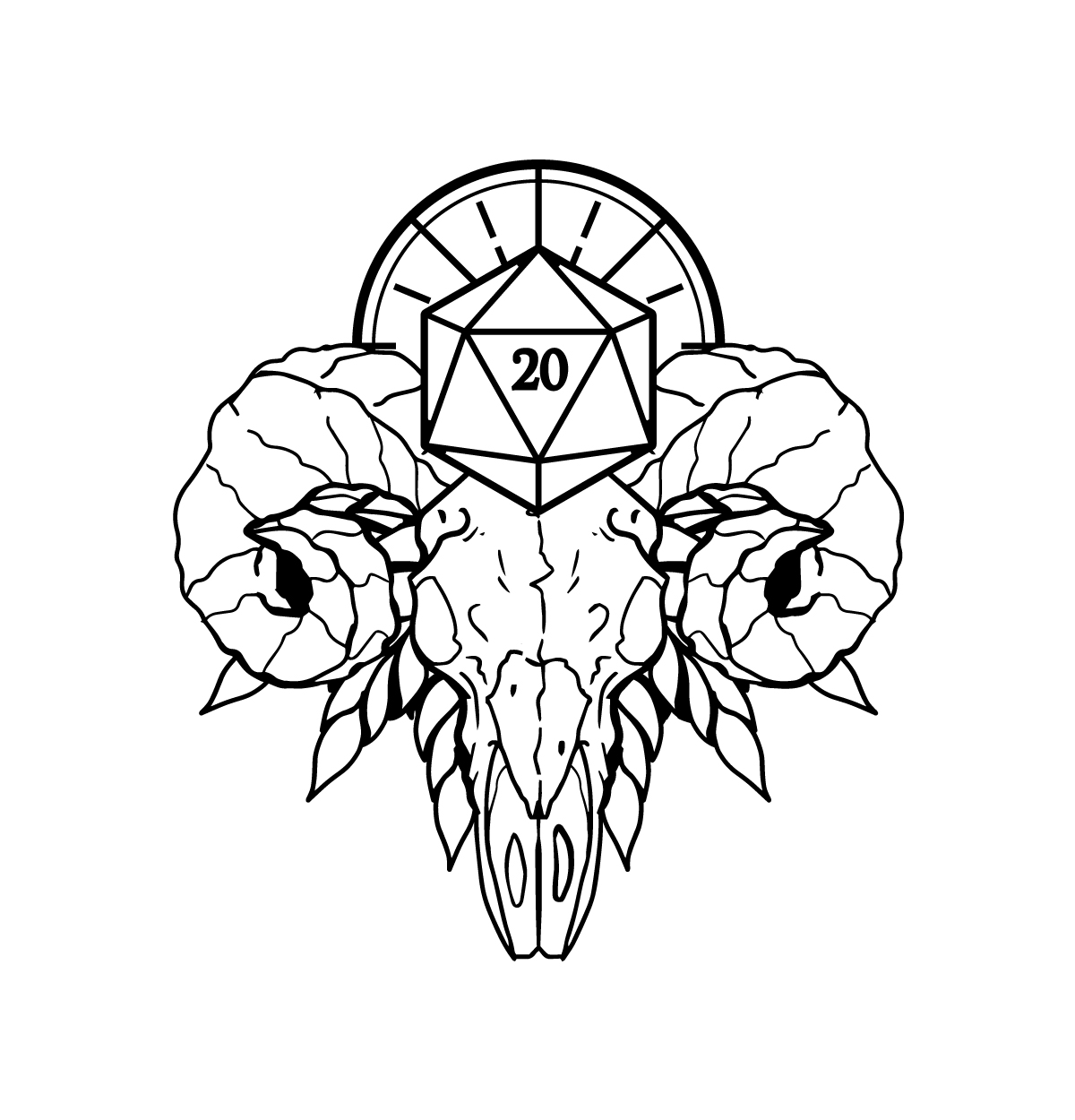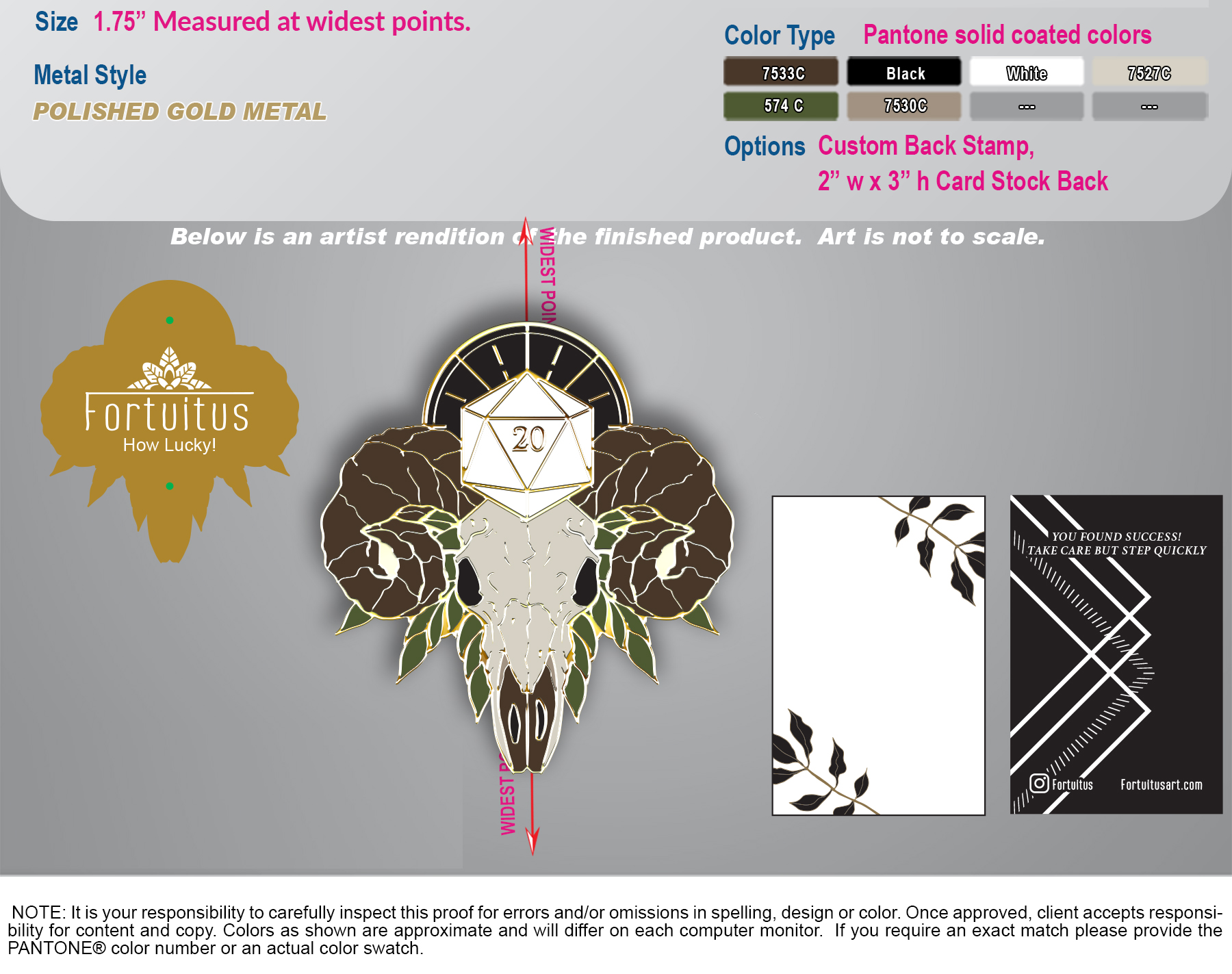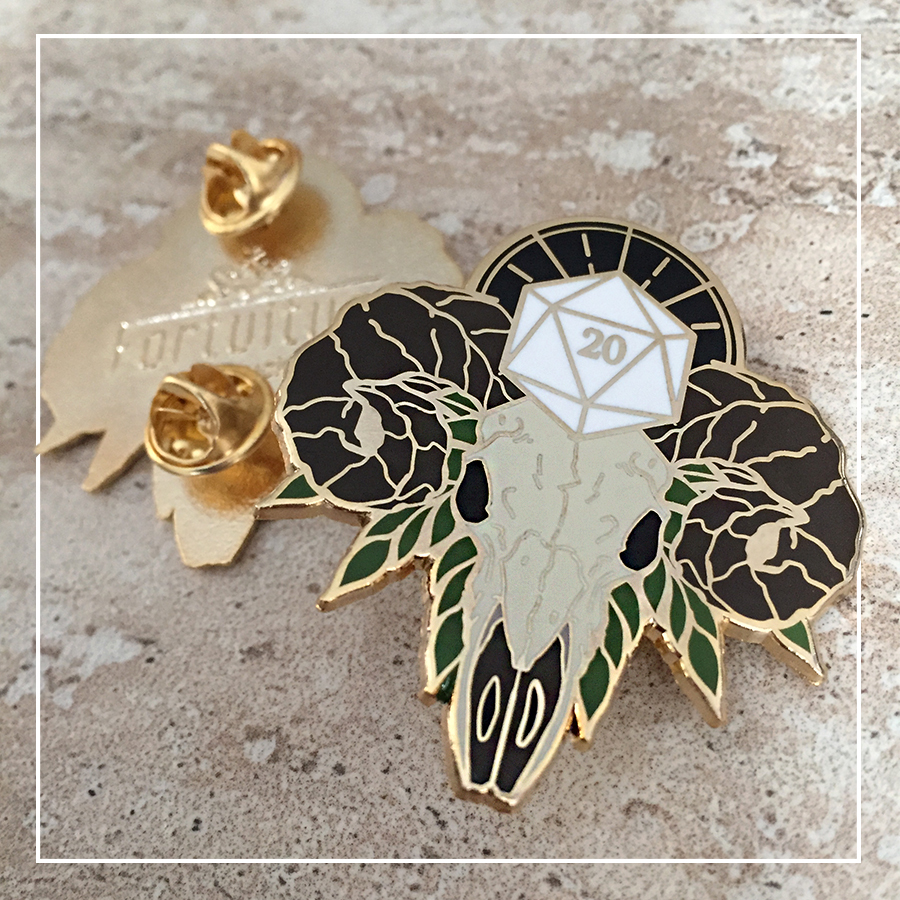 The Devil Is In The Details
Knowing what type of pin and which options to use can make or break a good design. The vast majority of pins will fall into one of three categories: die-struck, soft enamel, or hard enamel, also known as cloisonné. Die-struck will generally be the cheapest option since they don't use any color, but can be very effective in recreating black and white illustrations or if you're going for an old, antiqued look for your design. A great example are the pins offered by VONNART, who primarily works in pencil.
The most popular and common type of pin you'll see are soft enamel. These pins start with the same die-struck metal base before having their recessed areas filled with colored enamel to create an endlessly customizable product. These are your best value for creating memorable, colorful pins that stand out and show off your hard work for admirers to wear or collect. For the frugal creator, you can even do color variants of the same pin without having to pay the setup costs for another design. That leaves room for fun experimentation and even bigger profits!
Hard enamel, or cloisonné pins, are just like soft enamel with one major difference. Instead of being able to feel the tiny recessed crevices where the color is filled, hard enamel pins are polished and buffed flat, creating a cohesive, jewelry-like finish. These are the highest quality pins available! They can do anything a soft enamel does -- they'll just look more finished and more expensive to the consumer. While this option may not be viable for all of your designs, start thinking about creating a premium pin you can sell for an even higher price or give away to dedicated patrons as a thank you for their donations!
The last things to consider are metal plating, size, and backstamp. Always choose a metal plating that will complement the colors (or lack thereof) in your design, whether that means going with a polished gold or dyed black metal to fit the bill. Size can also play a huge role in how much detail you can fit onto the pin while balancing costs. One-inch pins are simple and cheap, but don't allow as much room to create as a 2" or 3". The bigger your pin, the more visible it will be; they'll also be a little more expensive to produce up front. However, it's your choice to charge what you'd like once you have them, and consumers will always put down an extra few bucks for something unique and exciting, especially to support their favorite artist!
Most pin manufacturers will also include their website or company stamped on the back of your pin. However, you can always request that remain blank, or get your own custom backstamp included for a little extra! This is a great, secret way to advertise for yourself, especially if your customers are going out in the world and showing your pin off, which will inevitably raise the question, "Where did you get that?!"
Find Your Niche
Custom pins offer endless possibilities. Are you looking to corner a particular market? Quickly capitalize on a meme? Share collectable versions of your prints? Create a whole line of pins to market your new comic? Before you get started, set your intention and stick to it. No one knows what your fanbase wants more than you do, so get a feel for what they'd spend money on and create something unforgettable they'll want to treasure forever. People make whole livings off kitschy comedy pins. What will help you make your mark?
When you're ready to proceed and embark on your custom pin journey, Lapel Pin Superstore can offer you a full service experience from the moment you've decided on a direction to receiving your box of pins in the mail. Contact us today to get started!